What's a world without wine? Decentraland is about to have its own vineyard!
Ever since the estate function came out in Decentraland, we are seeing intriguing projects pop up on the Decentraland Map. Slightly North-West of the central plaza there is an estate called: The Vineyard; Decentraland's first Wine Vineyard "DiVino".
We contacted its owner @birddog6288. Unfortunately we could not yet taste his wines, since we're waiting for the grand opening, but Birddog gave us a sneak peek on his plans. He told us:
I will soon start breaking (digital) ground on Decentraland's first winery called "DiVino" near the heart of Genesis city. I hope to create a tower of vineyard grapes atop a 40 x 40ft. tasting room where Decentraland Avatars can drink and purchase our Digital Wine bottles. The bottles themselves will never run out of wine and will be smart contracts themselves which can be bought, sold and even blended to make unique wine blends. Rare wines will also be introduced for those times when you want to pull out something special.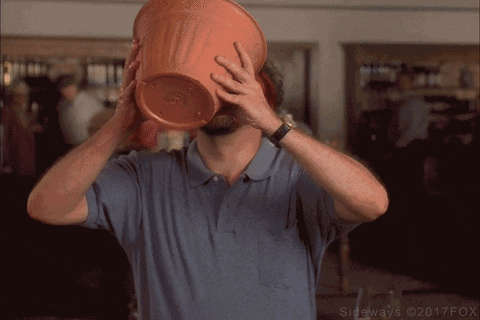 We cannot wait to try one of DiVino's special blends, and will certainly visit the bar. Better start popping those bottles for our thirsty crew!